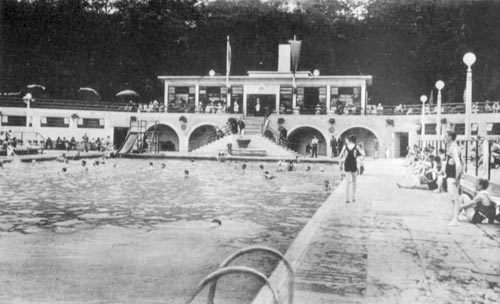 The swimming pool was situated on the west side of the lake. It was built in 1935 and was reached either by foot or a trip on the miniature railway. The pool could have easily been a setting for a Hollywood movie, with its elegant staircase, archers, and balcony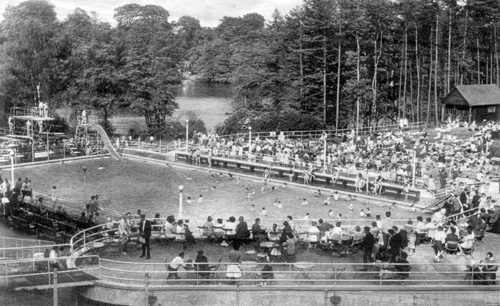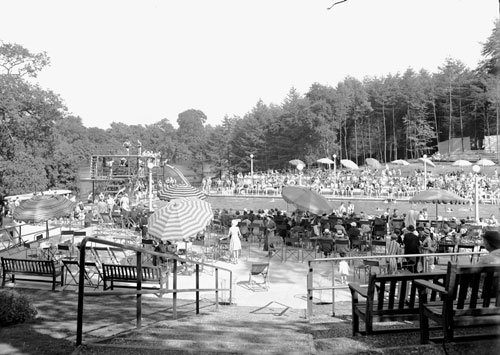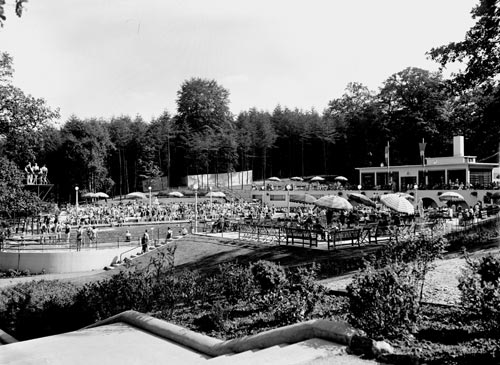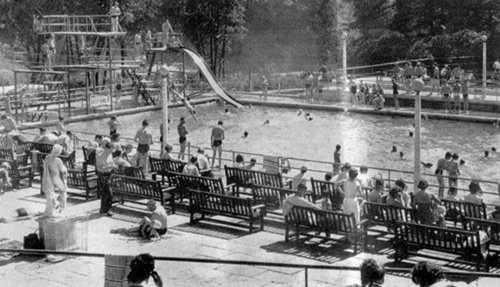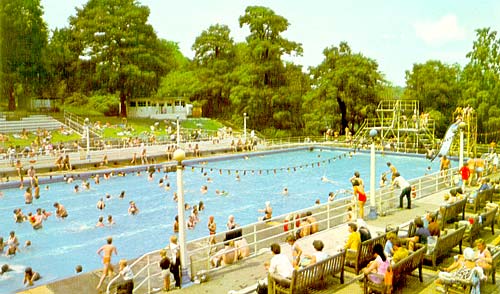 This picture was taken from Cine8 film and kindly given to me by a friend, the little girl going down the steps into the pool is my friends auntie, she is now in her 50's, wow…how time fly's us by hey?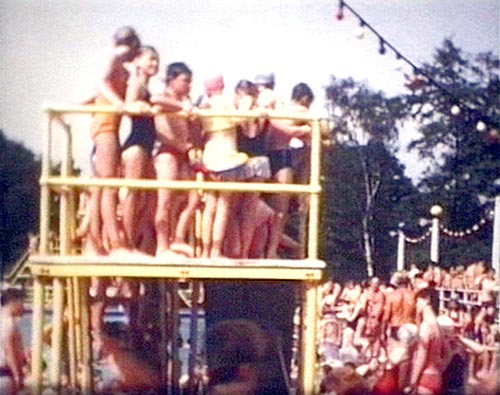 This is a very rare picture taken from Cine8 film, children are seen queuing for the water slide located at the shallow end of the pool, the picture is dated early to mid 60's.
1980's, Totally Neglected...
Sadly, in 1974 the pool was closed for the last time, come the mid 1980's the pool was in total ruin and was a target for vandalism. In 1986 the whole site was completely cleared and the pool was filled in. Another vanished splendour of a bygone age!
Today Trentham Gardens is a new era, Click here to visit the new Trentham Gardens website.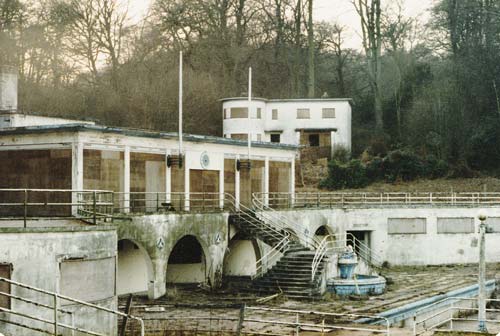 This is how the pool looked in the early too mid 80's, in total ruin, its such a shame, I can still hear the screams and laughter of those happy days by the pool, never to be re-lived.!
The above link, "Wayne's Adobe Tutorials" is my other website, nothing at all to do with Trentham Gardens, this is one dedicated to using Adobe Products with video tutorials included.